Photos of our kennel are shown at the bottom of this page.
Our home and kennel sit on 28 acres, 3 miles outside of Utica, OH which is located 35 miles NE of Columbus, Ohio on state highway 62. Our kids are now grown and out of the nest so our dogs are the only kids or I should say furkids we have at home now. We have 7 grandchildren who play with and puppy approves all our puppies before they go home. We have raised schnauzers since 1988 and try our very best to provide the best quality of puppies to families who we hope will have many, many years of love fun and memories with their puppy. Our puppies are socialized to many new experiences from traveling in a car, family get-togethers, and played with by everyone who stops by during the day and can't resist those fur faces. We try hard to send home a well-rounded puppy that is outgoing and ready for the big new world. Many of you buy a puppy and it has to be shipped and you never really have any idea where it comes from. We are hoping that this gives you a feel for the care and attention we pay to our dogs. Visitors are always welcome but we do please ask that you call ahead and make sure that someone is here. Our home phone is 740-670-3971.
Prices of our puppies are $1950 the price includes the following.
Spay or neutering at 8 weeks old, microchipped, 2-year total genetic health Guarantee. As well as 2 weeks of training before going home after they are weaned from their mother.
When you click on a page for expected litters or current litters for sale the price for that litter will be shown at the top of that page under the mother photo. We work on no bark, no bite, and no lick. See the information down under the photos and video's to see what all we do with our puppies.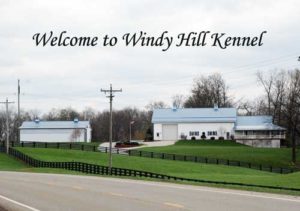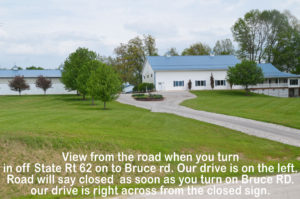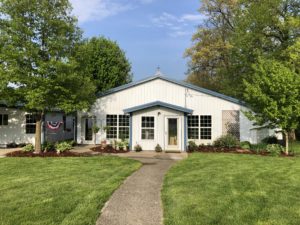 We take a lot of pride in our kennel and our dogs and try to do everything we can to make sure our dogs are happy, outgoing, friendly, and most of all healthy. I have been in your shoes this year and purchased 3 new puppies online. The puppies came to me in great condition and I have no problems with any of them BUT I still wonder how they were raised, where they were raised and the conditions that they were raised in. I never got to even see photos of the parents let alone where they were raised, or the conditions of where they were raised as puppies, so I know exactly how you feel from the purchaser's side.
I cannot stress enough to anyone who is shopping for a new puppy and visiting different web sites on the web to make sure you can see the mothers and fathers to the litters that are offered. Make sure that your questions are answered with knowledge and confidence in the breed and openness to anything you may ask. If you are close enough to go and visit the kennel you are interested in making sure that you can visit the kennel see all the dogs that the breeder has and if not BEWARE. When a breeder tells you that no one can go in their kennel, it is usually because they do not want you to see what conditions their dogs are being kept in and what it looks like where they raise their puppies. When a breeder tells you that you are not allowed in the area where the dogs are raised because of diseases that you may bring in that is just another excuse to hide their conditions. We have all clients who come visit us as they enter the kennel walk on a pad at the gate with disinfectant on it, and again before they enter the building or outside kennel area as well as clean their hands with cleaner. We do ask that you do not pet the dogs while you are in the kennel. With these precautions taken, there is no reason that you should not be able to tour our entire kennel. I do though ask everyone the day they are planning on visiting not to visit another kennel or pet shop before arriving at our home for their visit with us.
If you are not able to visit a kennel when looking for a new puppy, make sure that you can see current photos of the kennel and also the area where the mothers and puppies are kept.